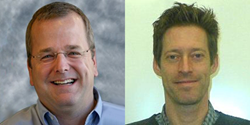 Yorba Linda, CA (PRWEB)
July 06, 2015
Human induced pluripotent stem cells (iPSCs) introduce human biology into the pre-clinical stages of drug discovery. iPSCs are generated from adult cells, such as blood or skin, can replicate indefinitely and have the potential to differentiate into any cell type in the human body.
iPSC-derived cardiomyocytes have proven valuable in helping to detect and predict cardiotoxicity and proarrhythmia. The relevant biology of cardiomyocytes yields a holistic reagent for testing many aspects of structural and functional biology, including on- and off-target toxicities. In addition, syncytial human iPSC-derived cardiomyocytes display highly regular spontaneous beating with low sample-to-sample variation. This characteristic makes them adaptable to real-time functional screening in label-free multi-well platforms and enables studies of toxicity mechanisms ranging in time course from minutes to weeks.
Cellular Dynamics International (CDI), a FUJILFILM company, is sponsoring a new, free educational webinar, ?Investigative in vitro Drug Toxicology with Human iPSC-derived Cardiomyocytes,? which will feature experts from Genentech and CDI discussing this technology and how to incorporate it in your workflow.
The presentation will explore the functional human biology that iPSC-derived cardiomyocytes bring to the drug discovery domain, Genentech?s strategies and instrumentation for using iPSC-derived cardiomyocytes in hypothesis-driven investigative toxicology studies, and new functional data on iCell Cardiomyocytes